This month we talk about the steps you to make sure your supplier can deliver your products. Read on to learn how we do it.
Natural disasters, global pandemics, workforce shortages, and other unexpected problems can wreak havoc on your supply chain. Today, it is more important than ever to take a hard look at your suppliers' preparedness to maintain a steady flow of products and consistent service quality.

RF interconnect systems are no exception.

How Secure is your RF Interconnect Supplier?

Two key considerations can make all the difference:

1. A supplier's access to resources, including raw materials and manpower to build what is required.

2. A global footprint enabling production and shipping alternatives; addressing regional disruptions and better managing shipping and tariff costs.
At Times Microwave, we have prioritized strategic expansion of our global capabilities to ensure we can provide a reliable supply of products to customers anywhere – anytime. We can optimize workload between manufacturing facilities as needed: overcoming any local shortages or bottlenecks.
Additionally, as part of the Amphenol group, we have access to critical resources, including raw materials, manpower, and alternative manufacturing plants. By leveraging the capabilities of our sister companies, we can future-proof supplier security for our customers. Global sourcing provides a layer of security to ensure manufacturing will continue uninterrupted, even if issues arise in one location.
Putting our Money Where our Customers Are

An example of this is Times' new production facility in Bangalore, India, which opened this past year. Featuring over 1,000 square meters of space tailored to manufacturing standard and custom products, including high-end interconnect solutions needed for space flight, defense, and telecommunications, the new facility underscores our commitment to our customers. In addition, our engineering team in India complements existing technical teams in the US, Europe, and Asia to provide 24-hour support for high-performance RF and microwave solutions. Finally, Times' India manufacturing offers our North American and European customers an option for India offsets, should that be of interest.

Recent openings of our master distribution hub in the Netherlands, a manufacturing facility in Estonia, and now this new facility in India further solidify our position as the leading supplier of RF and microwave solutions worldwide and our continued investment in supplier security for our customers.
Coming Soon: Our New
PhaseTrack® Low Smoke (PTLS) Assemblies
Times' newest microwave cable assemblies provide exceptional phase temperature performance up to 85 ºC. This excellent phase tracking over temperature performance uses our proprietary dielectric blend, produced via advanced manufacturing and assembly processes.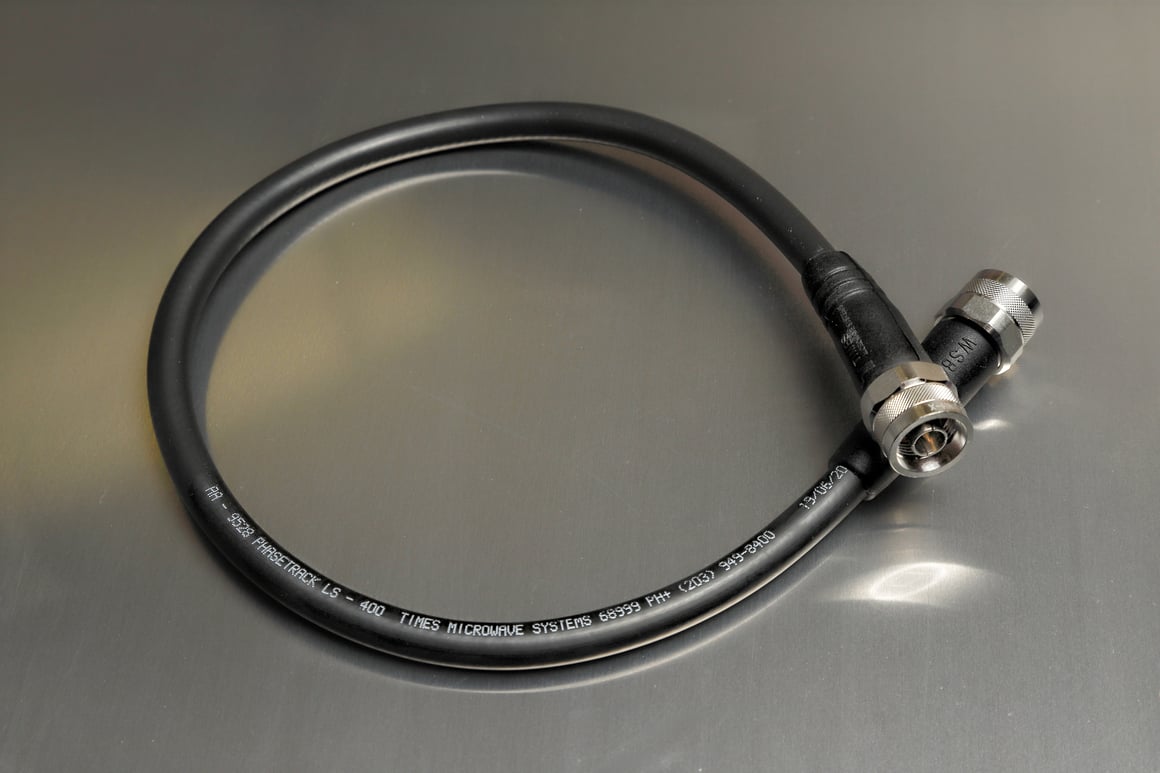 This cable type has the same low-smoke zero-halogen (LSZH) jacket used on Times' QPL M17 cables for easy cross-reference and qualification.
Stay tuned for the official product release!
In Stock and Available Today!
Looking for cable, connectors, and assemblies next day? Check out the Stock Check tool on our website for available products in inventory at Times and with our Distribution partners for immediate needs. In addition, new products, quick-turn low-PIM assemblies, and test leads are being added daily.
For more help or information, reach out to salesinquiry@timesmicro.com.
Q. What are low-smoke, zero-halogen cables assemblies?

Low-smoke, zero-halogen cable assemblies are essential in confined spaces where minimal air exchanges, such as onboard ships and submarines. If a fire occurs, accumulating smoke can obscure visibility for safe evacuation. When burned, low smoke cables emit a less optically dense smoke, making it easier for occupants to exit and protect firefighting operations' safety. Halogen-free materials produce clearer, whiter smoke for better visibility and do not emit halogen's toxic off-gases.

—Ted Prema, Director, Aerospace Programs

Copyright © 2021 Times Microwave Systems. All rights reserved.
You are receiving this email because you opted-in at our website at www.timesmicrowave.com

Times Microwave Systems, 358 Hall Ave, Wallingford, CT 06492-3574, USA, (800) 867-2629