Our new Clarity™ 70 test cable is designed to accommodate the higher frequencies required for automotive systems, 5G, and other advanced testing. It is ultra-stable through 70 GHz with exceptionally low attenuation, and boasts steel torque, crush and overbend protection with abrasion resistance, without compromising flexibility. The design includes an ergonomic, stainless steel protective barrel strain relief and a hex coupling nut.
Clarity 70 in Action: Automotive Components Testing
Being able to test visual and radar-based automotive sensor systems such as autonomous vehicle systems, collision avoidance, and automated braking can be a challenge. In the case of components operating at fundamental frequencies of 18 GHz, 22-28 GHz, and 33 GHz, it is necessary to characterize them at the second and third harmonic frequencies. This often lands at the 67 GHz range.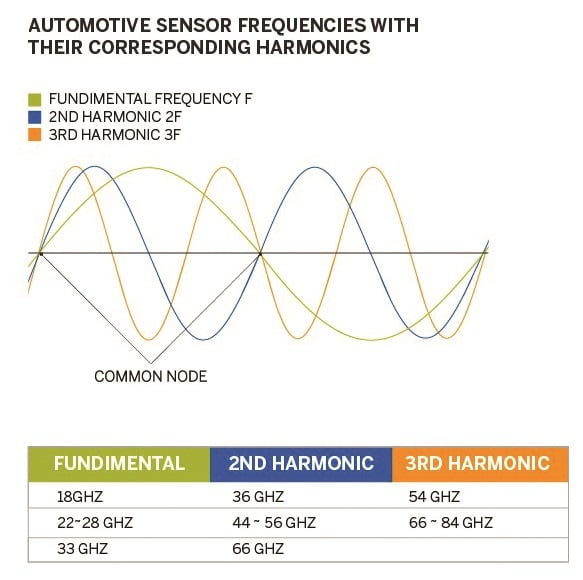 For the test setup, Clarity 70 becomes a key component in producing accurate measurements due to its ability to make precision connections to both the VNA and DUT, and excellent stability with flexure.
Featured Article

Our experts have been busy sharing perspectives with the RF world on emerging industry trends, from 5G to healthcare. Check out our newest article in Test and Measurement Tips magazine.

Product Spotlight – Telecom Solutions

Telecom systems need RF performance, low PIM, and good shielding to meet the industry goals for performance. In many cases, these systems must be
retrofitted in the available space, which may require component densification and ease of installation. Check out our complete line of easy-to-install assemblies for telecom:
Excellent shielding
Low loss up to 5.8GHz
<-160dBc PIM performance
SPF: Indoors Riser rated (CMR)
SPO: Outdoors

SPP-LLPL Cable Assemblies

Excellent shielding (>100dB)
Low loss up to 5.8GHz
<-160dBc PIM performance
High temperature up to 200°
Indoor Plenum: UL listed
Extremely flexible
Excellent shielding (>100dB)
Low loss up to 5.8GHz
<-160dBc PIM performance
High temperature up to 150°
Indoor Plenum: UL listed

August Webinar: on Demand

Our latest Times Talks webinar covered our telecom products including our field-terminated, 1/2" low-loss, in-building option. The LPA-500 is UL listed, plenum rated (CMP), and designed for temperatures up to 150°. Check out our latest video for the LPA-500-LLPL termination.

LPA-500-LLPL Cables and Connectors
Q. What connectors are available with the Clarity 70?

The new Clarity 70 test leads come standard with 1.85mm connectors. These connectors are designed
to handle frequencies to 70 GHz and the rigors of testing. There are three 1.85mm connector types,
male, female, and ruggedized female for use with vector network analyzers.

—John Muzzio, Product Manager
Copyright © 2021 Times Microwave Systems. All rights reserved.
You are receiving this email because you opted-in at our website at www.timesmicrowave.com
Times Microwave Systems, 358 Hall Ave, Wallingford, CT 06492-3574, USA, (800) 867-2629